Counsellors Skills Course Wexford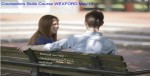 Providing effective Activity Programmes for clients using an enjoyable & cost effective method
Counselling Skills Course Wexford – Wednesday 17th May 2017
In
An Teach Beag, Hoodsgrove, New Ross, Co Wexford
This course is for qualified counsellors who work with Adults and Children. This short counselling course allows counsellors add additional skills and programs to their repertoire. The course is based on the ImaginationGYM method which will provide a unique skill set not previously available.
Please Ring Deirdre on 085 8042563 for immediate information or click on this link :  Wexford Training Course
This is a four training course with the initial 3 days commencing the 17th May 2017. The final day will take place on Friday 14th July 2017. The course will provide you with a set of 7 different programmes which can be used with your clients during sessions.   A key and unique element of the programme is that it utilises the ImaginationGYM method. Key outcomes of the ImaginationGYM method included:
Reduction of stress
Increased engagement
Improved communication
Helpful behaviour management
A very enjoyable experience for both client & counsellor
Stimulation of multiple intelligences
Whole Brain integration
Cumulative positive affects over time
Each of the 7 programmes are 12 weeks in duration i.e. one programme provides activity for twelve consecutive counselling session.
Examples of the material provided are:
Art sessions for unlocking the creativity and motivation
Emotional grounding
Helping with exploring memories and reoccurring dreams
Reflection work for viewing our past and ourselves within the past
Rebuilding relationships with others and ourselves
Reforming and reprogramming for mind set and behaviour and thought patterns
Use of ImaginationGYM resources during sessions and to provide a positive homeostatic effect between sessions
Please click here for more detailed INFORMATION or BOOK NOW or call 01 6753522 and we will be delighted to answer your queries
Summary Details:
Cost per participant €800.00
Additional Resources Required  € 74.00
Total fee: €874.00 incl resources
Dates: Wednesday 17th   Thursday 18th  Friday 19th  May  and Friday 14th July 2017
Time: 10am to 4.30pm
Certification is provided on completion of all days of training
Click for Venue information:
Parking available at venue. Accommodation available at venue for a small donation for course participants.
Meals are not included but self catering is available and there are cafes/restaurants less than 10 mins by car.
Bookings must be made in full by PayPal (incl Master Card & Visa) on our website, bank transfer or cheque by Wednesday 10th May 2017 to secure a place OR  Phone Bookings 01 6753522
Cheques payable to 'ImaginationGYM', The Elms, Richmond Avenue South, Dartry, Dublin 6
Bank Account transfer details: ImaginationGYM IBAN IE33 AIBK 9310 2000 888182 (AIB, 219 Crumlin Rd, Dublin 12) BIC AIBKIE2D
Please see are Cancellation, Payments and Refund Policy here
Please book early as spaces are limited due to the workshop style of training.
Private Courses
We also run many courses for organisations and groups who which to have their own in–house training just for their own staff. Numbers need to be 8 to 12 personnel.